"Don't ever be afraid to show off your true colours" Anon
As part of our ongoing development, Aveley Lodge is committed to implementing the recommendations from the Care Quality Commission in 2019 on supporting our residents and staff with their sexuality and the new Health & Care Act 2022 to support those with Autism and Learning Disabilities such as Aspergers Syndrome.
Supporting those with Autism and other Learning Disabilities features significantly in the long-term goals of Aveley Lodge Care Home which aims to improve peoples' health and care experiences by making sure they receive timely and appropriate health checks, and also improve the level of awareness and understanding across the Company and its staff of how best to support such people.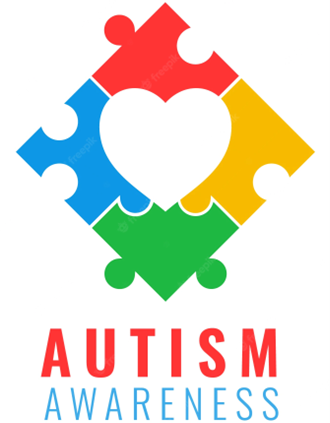 It is also important for us all to remember that not everyone living, visiting or working in a care home is heterosexual and or see's their gender identity is the traditional sense.
We understand talking about these values and principles aloud maybe embarrassing for an individual, particularly if they have not made family and friends aware of certain choices and preferences. This is particularly relevant for older people who have lived through times when discrimination against same sex relationships was the norm. We also recognise some people can be reluctant to discuss sexual concerns due to embarrassment or beliefs that sexual problems are an aspect of normal ageing. Valuing individuality and diversity in all aspects of sexuality care is paramount. This includes understanding an individual's previous and current relationships, their understanding of sexual health, their sexual orientation, personal dress preferences and gender identity.
"Why fit in when you were born to stand out?" Dr Seuss
We are aware that some individuals identify as neither male nor female or non-binary. For some, the gender of their physical body is not in alignment with who they are as a sexual being. They may choose to dress in ways usually associated with a different gender or they may choose to change their physical gender to align with their sexual identity (transition). Some individuals may be in a sexual partnership with someone of the same gender but do not wish to identify with lesbian, gay, bisexual or transgender (LGBT) communities. All permutations celebrate the diversity of human life. There are organisations which can help if you want support around your sexuality and we here at Aveley Lodge would be happy to support you with this when you come into our home.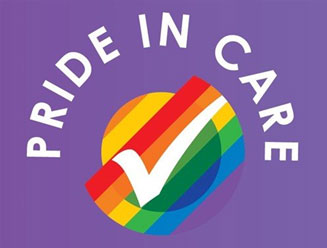 We at Aveley Lodge reflect the values and principles of respecting diversity, equality, human rights and non-discrimination in line with current legislation such as the Human Rights Act 1998 and the Equality Act 2010. No person is excluded on the grounds of any gender or transgender, disability, or sexual orientation. The staff here at Aveley Lodge put our resident's health and wellbeing at the forefront of their care duties and this includes whether they have a learning disability, Autism, their relationships and their sexuality. We in turn support our staff and residents and their wellbeing is one of our primary concerns and we will not discriminate on anyone's employment or care with us on the grounds of gender, transgender or learning disability.
"Our ability to reach unity in diversity will be the beauty and the test of our civilisation" Mahatma Ghandi
We understand the importance of enabling people to manage their learning requirements and sexuality needs including making sure people have access to education and information to help fully support them and to ensure that we do not risk discriminating against people or breaching their human rights. We have certain policies in place to support residents and staff alike in these important areas. All our staff, as part of their induction programme and ongoing training, receive training on sexuality and relationships and on Autism and Learning Disabilities, to raise their awareness of the issues as well as to provide them with the knowledge, skills and confidence to assist those with a learning disability and to deal with sexuality and relationships sensitively and professionally. We are all here to ensure that our residents live in their home not only safely and happily but that our staff work in a happy environment too.  Your welfare is one of the most important aspects of our role.